What is a G

​

PU server?
A GPU server is a type of computer server that is specifically designed to handle complex, resource-intensive tasks that require a high degree of parallel processing power. The term "GPU" stands for "graphics processing unit," a specialized type of microprocessor that is optimized for handling large amounts of graphical data.
Why dedicated GPU servers are essential for the Gaming Industry?
Dedicated GPU servers in the gaming field is crucial to provide the best performance.
Demanding gaming experiences
Games are more and more demanding and complex with the advancement of the technology, especially in terms of hardware requirements. They need to be able to handle render graphics, simulate physics and process data in real-time.
Therefore, GPU servers are a must as they provide the necessary computing power to run any task, allowing gamers to enjoy high-quality experiences with their favorite games without needing to invest in a complete configuration with expensive hardware for a computer.
Resource-intensive game design
Game development and design require a lot of computing power and resources. To develop a game, developers use high-end hardware and specialized software to create games that can run smoothly and provide an immersive experience for gamers.
GPU servers provide the necessary resources and processing power to game developers, allowing them to create and test games more efficiently.
Scalability and flexibility
Gaming is a dynamic industry. Demand for computing resources can vary significantly depending on the time of day or the number of players, for example.
Dedicated GPU servers offer scalability and flexibility. The advantage is allowing gaming companies to scale up or down their computing resources as needed to meet demand. This can help them save costs and improve performance.
Top 5 advantages of using GPU servers for Gaming
In the gaming industry, GPU dedicated servers are essential. Several advantadges can be listed, here's the top 5:
High-quality graphics and visual effects
One of the main advantages of using GPUs for gaming is the ability to render high-quality graphics and visual effects. GPUs are optimized to handle complex graphics and can render images and scenes much faster than CPUs. This allows gamers to experience realistic and immersive gaming environments.
Faster processing speeds
GPUs are designed to handle tasks in parallel, which means they can perform multiple tasks simultaneously. This allows them to process data much faster than CPUs, leading to smoother gameplay and faster load times.
Lower latency
Latency is the delay between a user's action and the response of the game. GPUs are optimized to reduce latency, leading to a more responsive and enjoyable gaming experience.
Supports high-resolution displays
Modern games often require high-resolution displays to showcase their graphics and visual effects. GPUs are designed to support high-resolution displays and can render images at higher resolutions without sacrificing performance.
Better performance for VR and AR
Virtual reality (VR) and augmented reality (AR) require high-performance computing to provide immersive and realistic experiences. GPUs are optimized to handle the complex graphics and processing required for VR and AR, leading to better performance and more realistic experiences.
Game development and testing
Game developers use GPU servers to develop and test games. They can also use GPU servers to simulate game environments and test game performance under different conditions. They can therefore optimize games for different hardware configurations and ensure that they run smoothly on a wide range of devices such as PlayStations, Xboxs, PCs, Mobile...
Cloud gaming
Cloud gaming services use GPU servers to provide games to users over the internet. With a subscription, users are able to play high-quality games on devices that do not have the processing power to run the games locally. GPU servers are powerful enough to run render graphics and process game data on the server side, reducing the processing load on the user's device.
Esports tournaments
Esports tournaments require a lot of computing power to handle the real-time processing of multiple players' actions. Dedicated GPU servers are necessary to handle the heavy processing required for connecting every competitor without any latency, providing a smooth and seamless gaming experience for players and spectators.

Game streaming
Game streaming services, where users stream their gameplay to online audiences, require a lot of processing power to handle the real-time encoding and streaming of video data.
Virtual reality and augmented reality
VR and AR applications also need a lot of computing power to render realistic graphics and provide immersive experiences.
2CRSi's GPU Servers for Gaming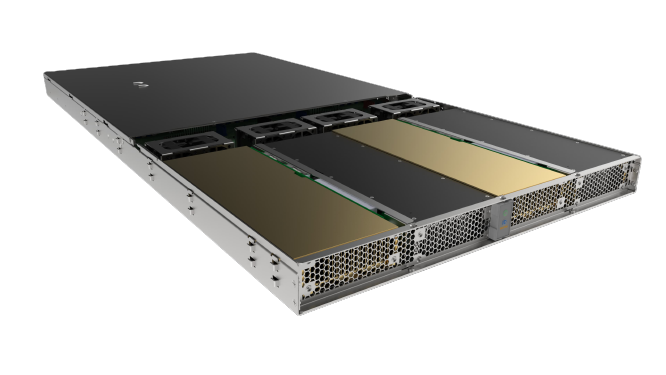 ---
1U 19" Rackmount
GPU

Single or Dual processor. Up to 4 GPUS/FPGA.
Available in:
Dual 3rd Gen Intel® Xeon® Scalable Processors TDP up to 270W or Single/Dual AMD EPYC 7002/7003 Series Processors TDP up to 280W
2x Internal M.2 NVMe drives (PCIe Gen4)
Up to 32 DIMM slots
I/O: 2x PCIe 4.0 x16 (HH-HL SW)
Applications:
HPC
Rendering
AI/ML
GPU virtualization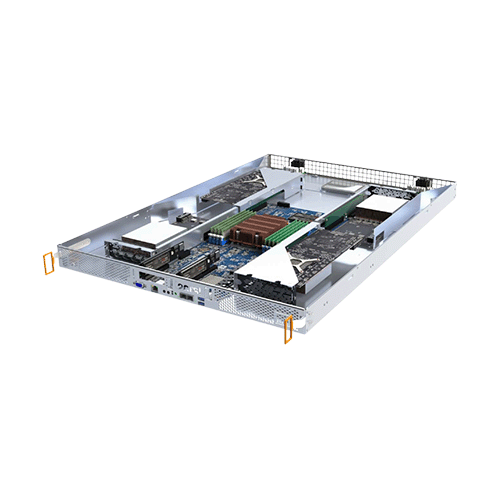 ---
1OU or 2OU 21" OCP Rackmount
GPU

Single or Dual processor. Up to 8 GPUS/FPGA.
Available in:
3rd Gen Intel® Xeon® Scalable Processors TDP up to 270W or AMD EPYC 7002/7003 Series Processors TDP up to 280WW
2x Internal M.2 NVMe drives (PCIe Gen4)
Up to 16 DIMM slots
I/O: 2x PCIe 4.0 x16 (HH-HL SW)
Applications:
HPC
Rendering
AI/ML
GPU virtualization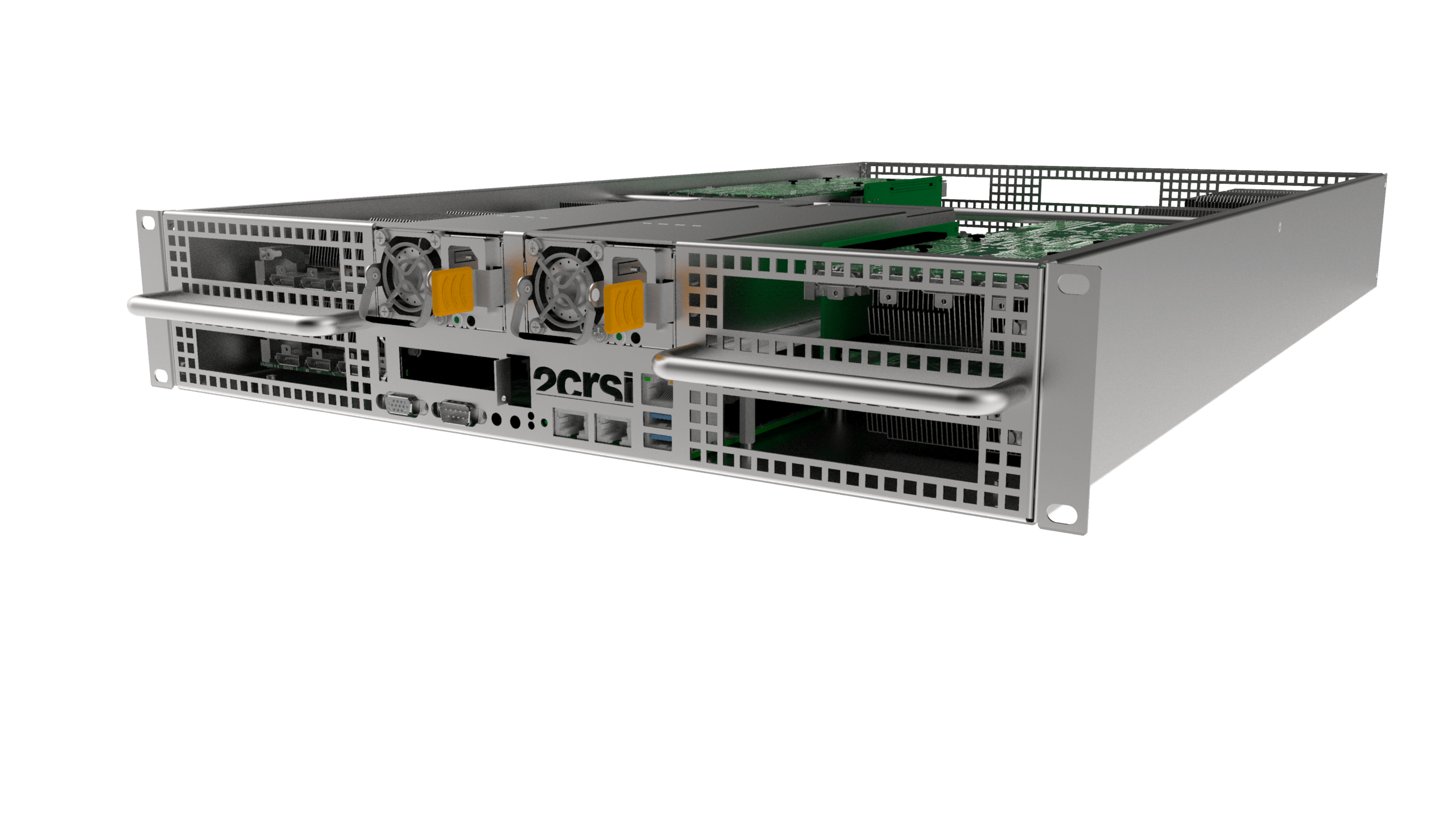 ---
1U or 2U 19" Rackmount
GPU

Single or Dual processor. Up to 8 GPUS/FPGA.

Available in:
Single/Dual 3rd Gen Intel® Xeon® Scalable Processors TDP up to 270W or Single/Dual AMD EPYC 7002/7003 Series Processors TDP up to 280W
2x Internal M.2 NVMe drives (PCIe Gen4)
Up to 16 DIMM slots
I/O: 2x PCIe 4.0 x16 (HH-HL SW)
Applications:
HPC
Rendering
AI/ML
GPU virtualization